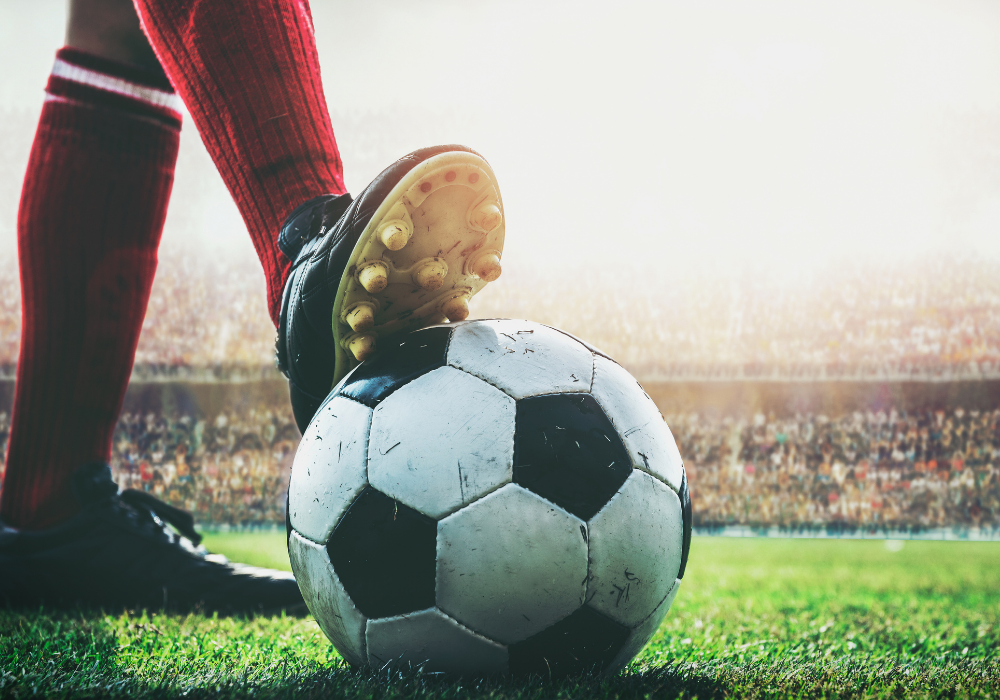 Defibrillators and First Aid Kits at events
Euro 2020 emphasises the importance of having access to defibrillator and first aid at events 
Onlookers at the stadium, in beer gardens, and at home watched in horror when Christian Erikson suffered a cardiac arrest on Saturday during the Denmark vs Finland game. 
The 29-year-old footballer, who had no previous health conditions, collapsed on the pitch during the live event. Simon Kjaer, Denmark's captain, was among the first to rush to Eriksen's side and begin CPR on his fellow teammate until the paramedics got onto the pitch.
A team of medical staff began to resuscitate Erikson on the touchline by performing CPR and using a defibrillator. The Danish players formed a huddle around their teammate for privacy, as Erikson's wife Sabrina Kvist Jensen was brought onto the pitch. 
At the time, social media flooded with prayers for the player until a photo of Eriksen conscious but on a stretcher wearing an oxygen mask brought a collective sigh of relief. 
Since the match, the Danish national team doctor Morten Boesen has consulted the cardiac specialist at Rigshospitalet, where Eriksen is based – who has recommended that the player needs a heart starter fitted. A heart starter, implantable cardioverter defibrillator (ICD), is a small device that regulates abnormal heart rhythms. Thin wires connect the device to the heart and monitor a heart rate through electrodes. It is similar to a pacemaker but used to restart the heart if it goes into a rhythm that cannot ensure contraction of the ventricle. 
Erikson took to Instagram to update fans, friends, and family on his recovery with a thumbs-up photo of himself from a hospital bed.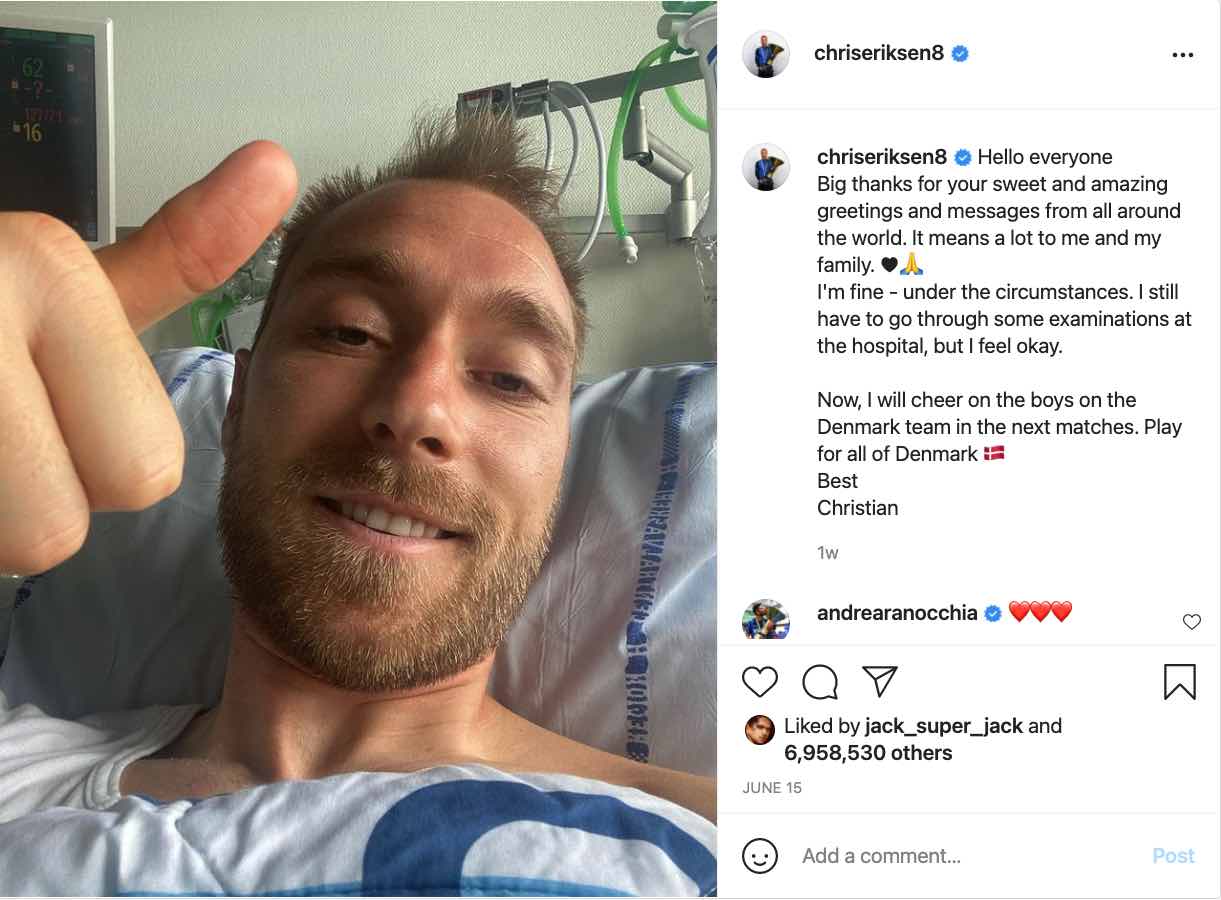 It's clear that without the quick thinking of Denmark's captain Simon Kjaer and the team of medical staff at the stadium and hospital – this football match could have resulted in tragedy. 
The event that unfolded not only emphasised the importance of knowing CPR but also having access to appropriate and good-quality first aid equipment. 
If you would like to see our First Aid and Defibrillators click here.