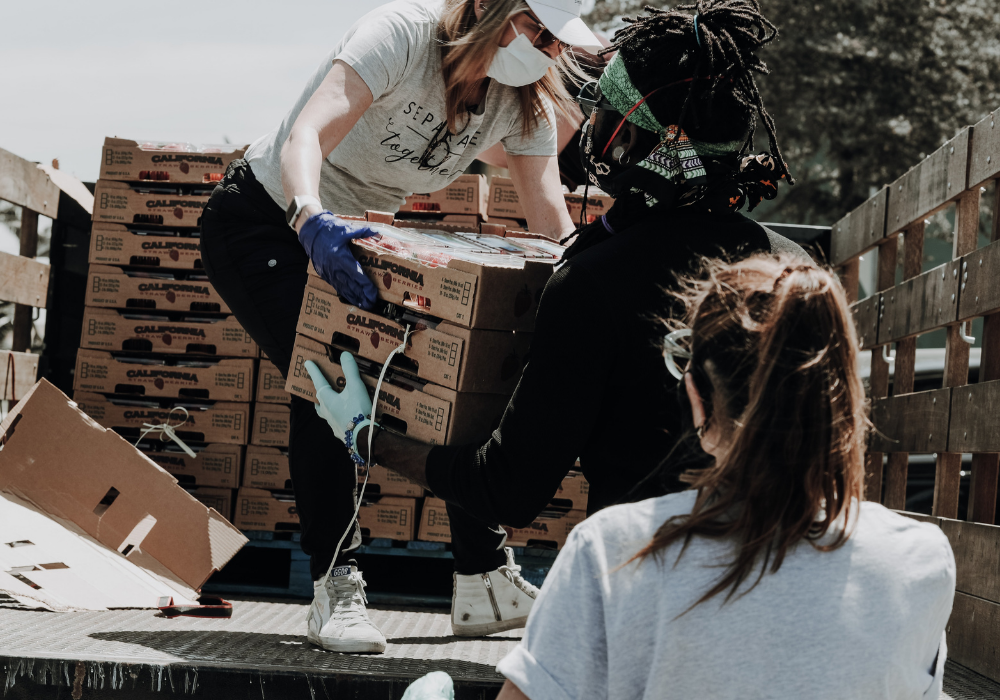 We spoke to Carina Jandt and Chantal Kerr-Sheppard, the founders of Event Cycle
Two women whose mid-pandemic idea simultaneously helps charities and the environment.
Confessed foodies and explorers Carina Jandt and Chantal Kerr-Sheppard are the brains behind Event Cycle, a company that turn 'another man's trash is another's treasure' into a reality.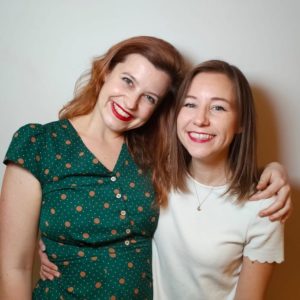 The pair met whilst working at marketing agency George P. Johnson. "We were thrown together on a very intense two-week project with no budget and little time for sleep, those kinds of situations make or break friendships and it certainly made for a great start to ours," explains Chantal.
The mid-pandemic idea
Lockdown, a casual conversation, and being made redundant are the cause of Event Cycle being created. After Carina and Chantal were both made redundant from their jobs within the events industry, the pair "spoke about all the items leftover in warehouses."
"We figured there must be somebody who would take them all and put them to good use somehow. We searched and there wasn't, not in the whole of the UK, and only one service in Europe, who happens to be a start up too," explains Chantal.
"We started reaching out to charities to ask them what kind of materials and items they wanted," explained Chantal. After the two women, who have over 20 years of combined experience in the event industry, realised that unwanted event waste could be distributed and repurposed to benefit charities.
Before creating Event Cycle, Chantal and Carina were no strangers to charitable work. The friends both volunteer at The Choir With No Name, a choir for those affected by homelessness, and have done for the past few years. Alongside The Choir With No Name, the pair collectively have an extensive list of voluntary work they have participated in throughout the years, for organisations such as HandsOnLondon, FoodCycle, MediCinema, and Talking Books for the Blind (to name a few).
Event Cycle now means that the pair can see how their idea benefits charities directly. "One of the most satisfying causes was a centre that was revamping their reception and garden areas which needed furniture and plants," recalls Chantal.
How does it work?
Charities can become members of Event Cycle for free to gain access and request various items. There are a variety of items donated to Event Cycle that are made available to charities for free, the second lease of life preventing said items from ending up in landfills or collecting dust in unwanted storage containers.
Since starting Event Cycle, Chantal tells us: "the request for donations has been diverse". From timber, wood sheets, props, lighting… and "anything sheep related," she laughs.
To spread and emphasise the message of zero waste and a circular economy, users of the service are encouraged to share their finds via social media, as it will not only help fellow charities but could lead to further donations. "We hope to be a go-to platform for the not-for-profit sector when sourcing material items, saving them budget for other much-needed services," Chantal tells us.
Chantal and Carina have started to work alongside organisers: "getting them to think about what charities in the area might need during the initial ideas stage of the events." This is so items from events that would otherwise end up being wasted, have a new home and purpose in mind.
This is great news for charities whom need supplies, as it's no secret that a charity's funds can be incredibly limited. Having donations at the forefront of planning stages in the events industry not only encourages a circular economy, but means charities are able to access supplies that would otherwise be unattainable or expensive.
With "hopes to work with theatre, film and TV industries too," Carina and Chantal want Event Cycle to not only support charities throughout the UK but throughout Europe too.
More information on Event Cycle can be found here.