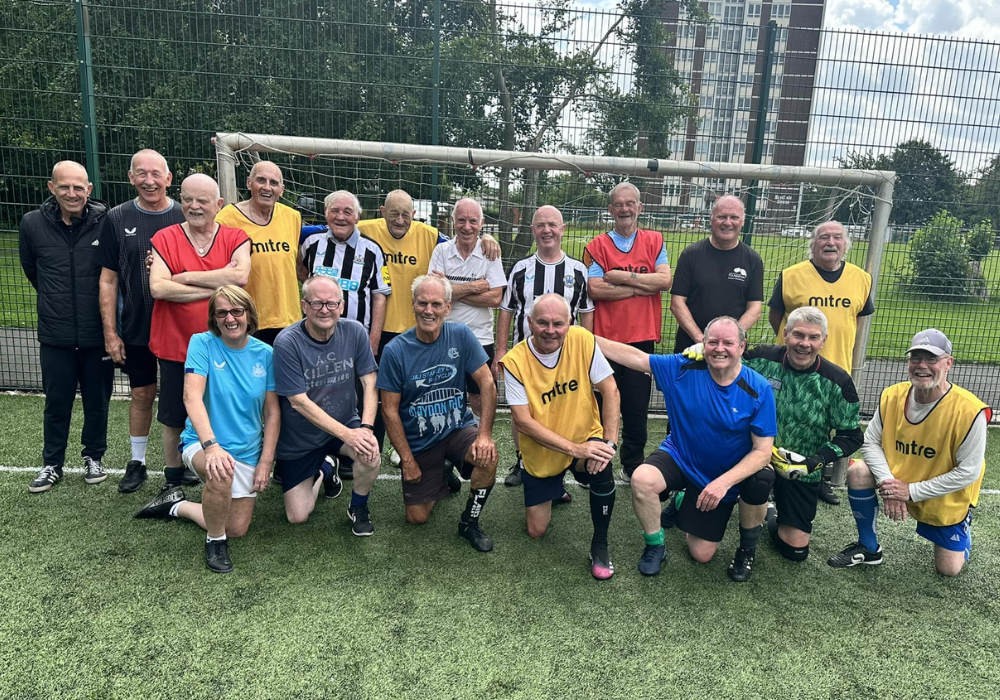 Charities Buying Group supports the growth of the NWFA
Helping charities and non-profits may be what we know and do – but becoming part of the NWFA allows us to see first-hand how funding can make a difference.
We direct all our profits to the National Walking Football Alliance(NWFA) to help facilitate sessions that encourage fitness and well-being amongst different age groups. With exclusivity at the heart of walking football, the purpose of every game is to bring people together no matter their skill set, age, or background.
"The sessions are a great way to get people outside, be active, build friendships, learn new skills, and most importantly have fun," enthuses NWFA coach, Steve Sanderson.
Who, alongside fellow coach Stevie Hill, are on a mission to offer as many sessions as possible for people to exercise and socialise.
Elderly people are one of the loneliest demographics as the pace of life begins to slow down and relatives become preoccupied with other commitments. The Charities Buying Group and NWFA decided to tackle this problem by offering sessions to anyone over the age of 70. Which has proved successful in just over five weeks as players have increased from 12 to 21.
"I loved playing in this game played in good spirit by all us oldens together," enthuses player Bob Smith.
The NWFA has recently started walking football sessions for members of Skills for People, a Newcastle-based charity that supports people with disabilities, autism, and learning difficulties.
"Walking football has been fantastic so far and we are hearing brilliant feedback from the people who have been coming along," explains Wellbeing Worker at Skill for People, Erin Schule.
.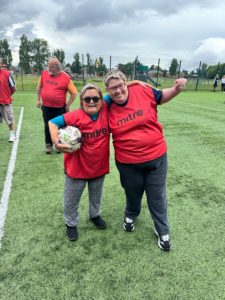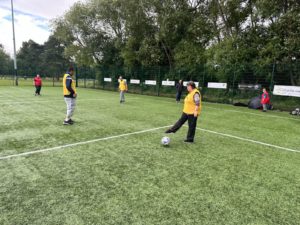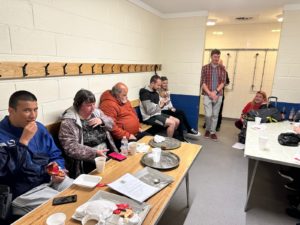 To make sessions as accessible and sociable as possible, the NWFA supplies lunch and transport to and from.
As sessions continue to take place, the NWFA continues to make a difference (no matter how small) in people's lives. The game gives people an activity to look forward to, inspires conversation, and the possibility of new friendships away from the pitch. The Charities Buying Group is delighted to see what the NWFA has achieved so far and encourages other charities to explore how the game can help people others.
The NWFA is always searching for more charities, groups, and communities to bring walking football to – for more details and collaboration opportunities click here.