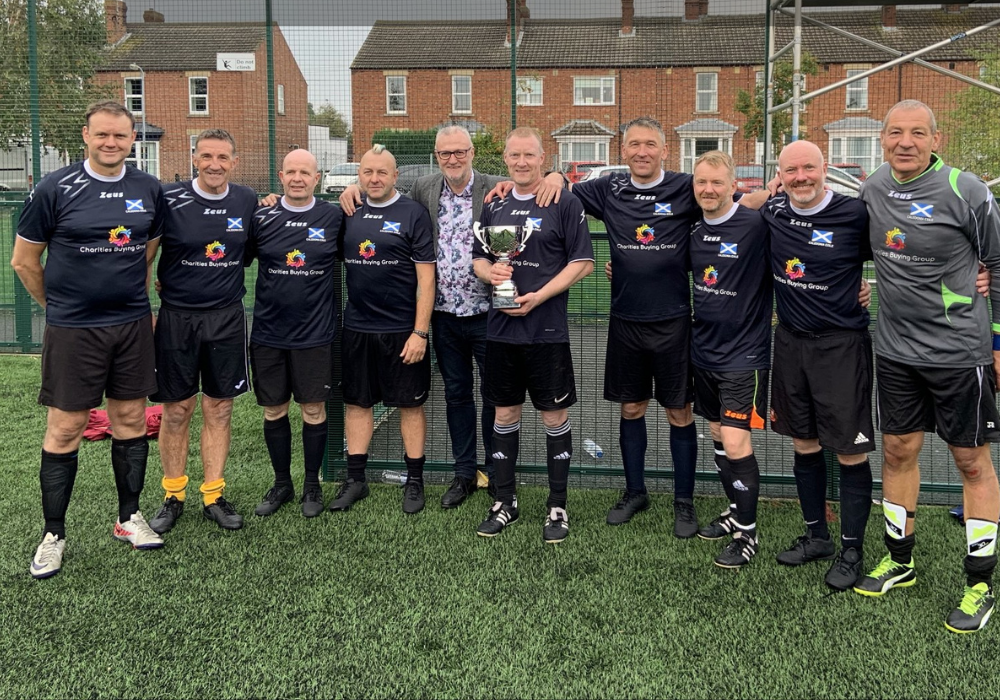 Walking football teams raise money for TreeTops Hospice
Ten teams come together to play a charity tournament in honour of Garry Birtles' wife.
The event was in memory of the former football player's wife Samantha, who passed away from pancreatic cancer.
It took place at Carre's Grammar School, with thanks to Stephen Morgon and the Sleaford Academicals walking football team, who have been working with Birtles and TreeTop Hospice.
The final figure of £1,088.90 is "truly fantastic," explained Morgon.
This figure now makes the total fundraising amount for the hospice that cared for Samantha over £63,000.
"I am overwhelmed with the support from everyone today and I can't thank you enough," explained Birtles.
We (The Charities Buying Group) were honoured to support this event, alongside North East Walking Football Community, Sleaford Academicals Walking Football Club, Carre's Grammar School, Sleaford Town FC, Peter Quantrill, and multiple volunteers.