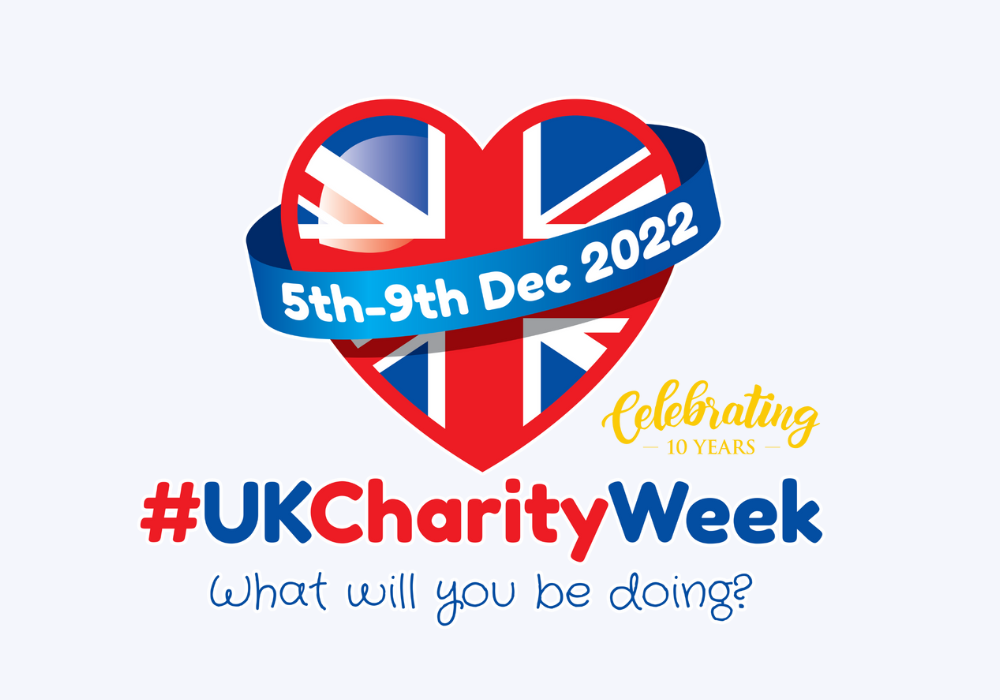 #UKCharityWeek celebrates 10th year
The weeklong event will take place from the 5th-9th of December to raise awareness for all UK charities.
Uk Charity Week (#UKCharityWeek) is an annual campaign, it's purpose to drive fundraising efforts and raise awareness for organisations. As per tradition, the week will follow a different theme each day.
Five days, five themes
Monday – Celebration of Charity
A day to not only celebrate all things charity but acknowledge the challenges and obstacles that causes have overcome in the past 12 months.
Charities are encouraged to gather their workforces to celebrate and share the occasion on social media.
Tuesday – Give 5 Day
People can use this day to give charities five things, whether that be five hours of volunteering, a monetary donation of £5, or five social media mentions.
Wednesday – Charity Big Bake
A go-to fundraising choice that is fun and inclusive – bake sales. Charities can also document and share their Charity Big Bake sales on social media.
Thursday – Christmas Jumper Day
The annual Christmas Jumper Day is a chance to be festive and fundraise.
Friday – Volunteers Day
The week concludes with Volunteers Day, to shine a spotlight and recognise the vital role that volunteers play for every charity.
Charities of every size can participate in #UKCharityWeek, to fundraise and share the purpose of the organisation.
The campaign has also made colours, logos, and resources available for charities that want to take part.