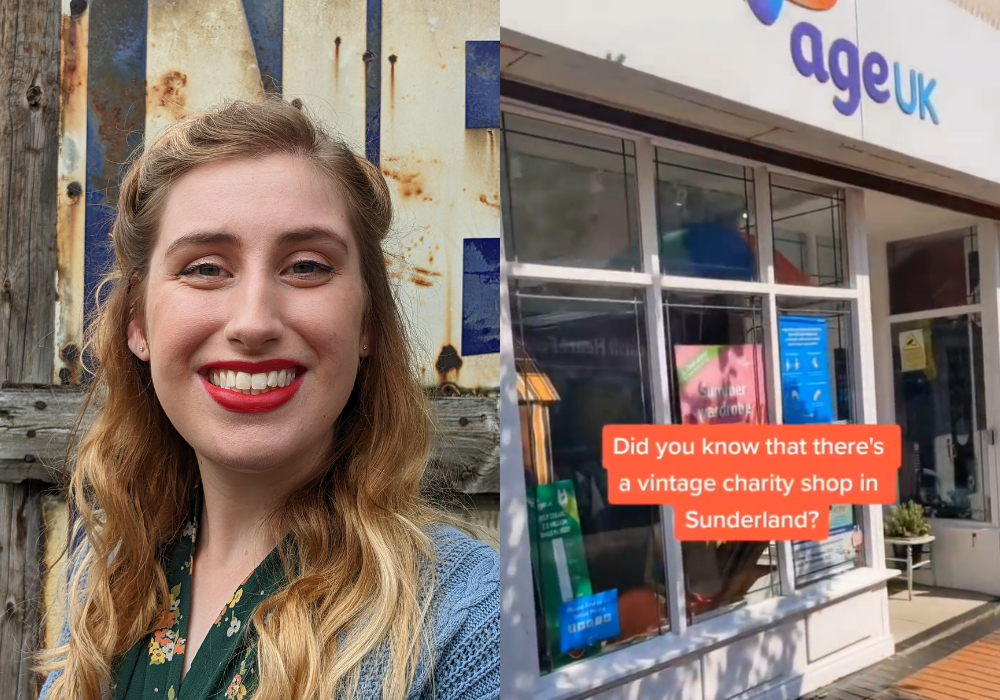 North East content creator uses TikTok to share Age UK charity shop
Kathrine Taylor (@northeastnostalgic) uses TikTok to raise awareness for Age UK.
TikTok has made it more possible than ever for charities to create videos that don't require meticulous planning or a large budget. A platform for charities to share behind-the-scene clips, show how the organisation helps others, and experiences from beneficiaries.
Vintage enthusiast and content creator Kathrine Taylor used her profile to show her followers the Age UK charity shop in Sunderland.
"I've been a regular shopper there since my teenage years as I've always loved charity shops that have a vintage vibe or curated boutique feel," she explains.
The video is a compilation of clips that showcase antique furniture adorned with trinkets from the 1950s to the 1980s and rails of vintage clothing.
Since its upload, the video has gained over 8,000 views, 400 likes, and inspired second-hand shopping.
"I had a lovely message from a follower who found their dream wedding dress shopping in a charity shop after my recommendation," enthuses Kathrine.
The reception that Kathrine's video received is a prime example of how TikTok can encourage people to visit charity shops and how charities can use the app to raise awareness
"It's a great way for charities to show their personality and shake away a starchy corporate image," Kathrine encourages.
Although there are countless TikTok accounts and videos to compete with, the platform is a great way for charities to share their purpose through fun and informal videos.