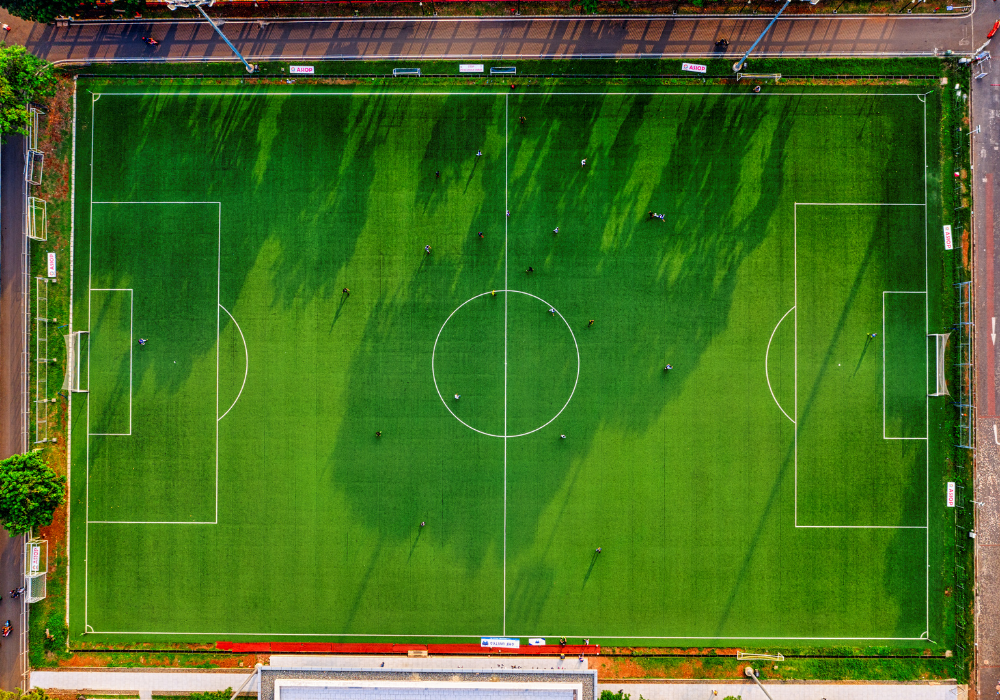 An introduction to walking football
Football, a sport that has brought together generations and formed relationships throughout history, continues to have a definitive place in society. It is a game that brings people together – spectator or player, young or old.
A brief history
Football is an infamous sport that sources suggest was first introduced in England as early as 1170, with similar variations of the game even being recorded BC in China and Egypt. Unlike the footballs used today, which are made from leather or synthetic plastic, previous cultures and countries used balls filled with feathers and hair, and even inflated pig bladders wrapped in leather to play the game.
The game continued to grow in popularity throughout the decades, particularly amongst the working classes, who saw the game as a form of escapism and a way to socialise with people from different backgrounds. Inevitably, without a referee and lack of rules, fights on the pitch weren't uncommon as players and spectators were just as passionate as they are today. Discrepancies aside, the appeal of football spread throughout the country and social classes, with reports that rules of goal kicks and throw-ins were outlined at Cambridge in 1848.
The history of football is long, complex, and full of highs and lows as it remains one of the most beloved and popular sports today. There are now competitions followed by millions throughout the globe, with international competitions such as the FIFA World Cup, African Cup of Nations, Copa América, UEFA Champions League, and domestic competitions such as the English Premier League and the FA Cup.
To prevent bribery and corruption throughout the sport, the game is regulated by the worldwide organisation FIFA, which imposes the rules and regulations. The organisation has the authority to fine professionals and clubs within the game when rules are breached to ensure that the game is fair.
Unlike history when football had little to no rules, there are now strict laws of the game that are followed. Every match played has four referees to monitor the game, VAR assistants are also used to review goals scored and fouls made.
The structure of football is to ensure that the sport is played fairly and can continue to be enjoyed by the millions of individuals who follow and participate in the sport.
What is Walking Football?
Walking football is almost identical to football. It was created so individuals can continue to play the infamous ball game when the fast pace of the sport becomes too much. To make the game as inclusive as possible small tweaks are implemented, such as kick-ins rather than throw-ins and no running whatsoever. The game has positive impacts on participants' mental and physical well-being, as it encourages social interaction and exercise. Older people, who may not have regular social activities, can interact with others, and make friends by joining a team.
Peter McCafferty, from Sleaford, decided to join a team after a friend's invitation. "My friend thought it might be good for both my physical and mental health at a time when both were not in the best of shape," the 53-year-old explains. Now a part of the Sleaford Academicals WF club, McCafferty shares the experience that "is an important part" of his well-being with his 9-year-old son.
"I am now far fitter than I was several years ago. It's given me something to look forward to by playing the game I love that I had given up playing far too early," McCafferty explains. The regular participation in games and training sessions has not only helped but kick-started the dad to resume several other physical activities that had been neglected.
The Charities Buying Group are proud to support the Walking Football Community so people can continue to reap the benefits of the game. Football has the ability to spark joy and create a sense of belonging throughout the world, no matter who, what, where or when.
More details can be found here.