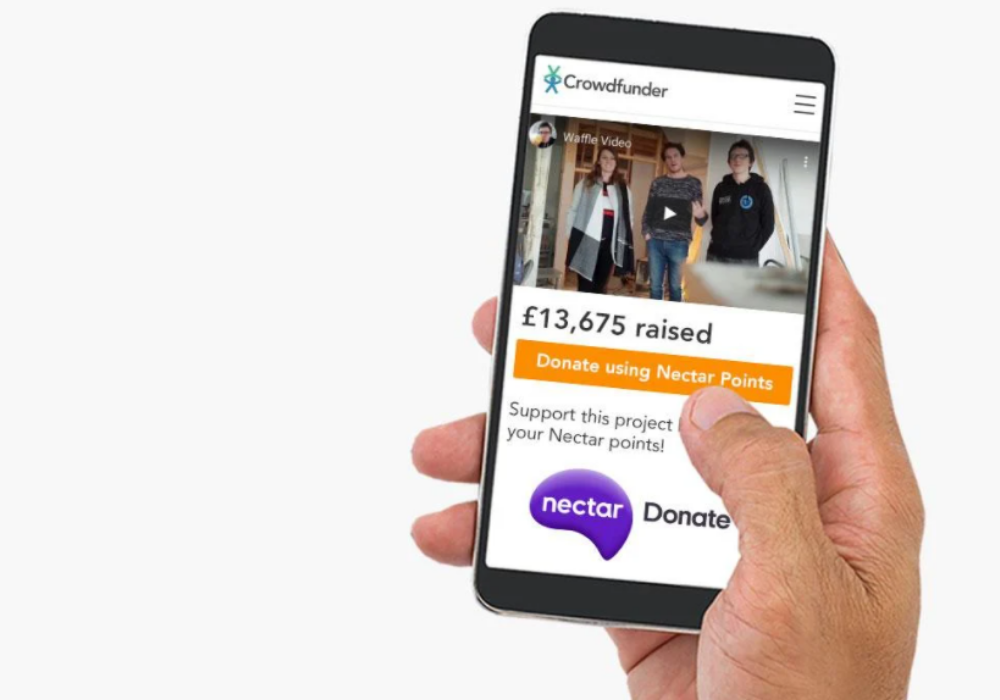 Nectar points can now benefit charities
Crowdfunder and Nectar join forces to launch Nectar Donate – a scheme that will enable 18 million Nectar members to donate their points to benefit UK charities.
The scheme, which is available from August, will let consumers select a charity to donate to. From local organisations to charities and campaigns, members can support a cause that resonates with themselves the most by using Nectar Donate.
There are no extra or hidden fees that apply when using Nectar Donate, so every point donated from supporters will benefit an organisation directly.
Nectar points are collected when consumers purchase groceries, holidays, and petrol in-store or online via nectar.com. At the moment £250 million Nectar points are spent by members each year, and £1.7 million worth of those points have been raised for charity partners.
When the scheme launches on the 19th August consumers will have the opportunity to donate their Nectar points to various causes. Every single point donated will be converted into funding for thousands of charitable organisations, whether it's a big UK charity or a local cause.
How does it work?
Register – Charities must register their details to participate and will receive a confirmation email to set up their page.
Create a fundraising page – this will help to promote your campaign and ensure that your charity will be ready to receive Nectar points.
Launch – From 19th August, Nectar members can start turning points into donations.
Sign up here.