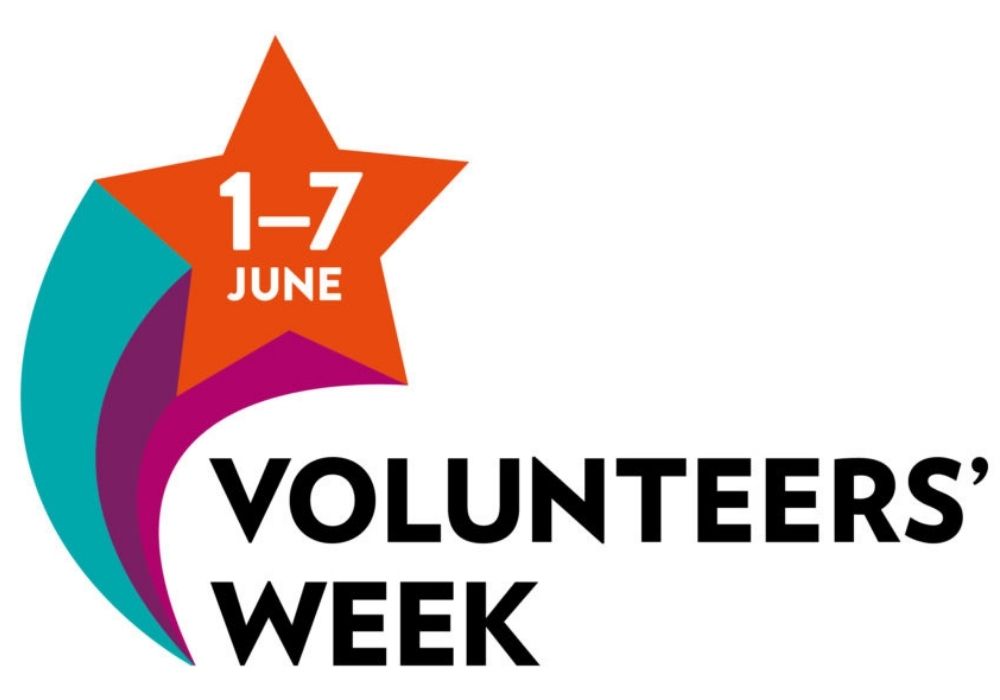 National Volunteers' Week
Mark the 1-7th June in your calendar as it is National Volunteers' Week. An opportunity to celebrate and say thank you for the vital contribution that volunteers make to the Third Sector.
Volunteers' week is celebrated by small grassroots organisations as well as larger, and more established charities. The two combined run hundreds of activities throughout the UK, to showcase the important role that volunteers make in communities.
This year's 37th annual celebration will take place during the #MonthOfCommunity. Running throughout June, #MonthOfCommunity brings together organisations by hosting a multitude of events and activities that communities can participate in.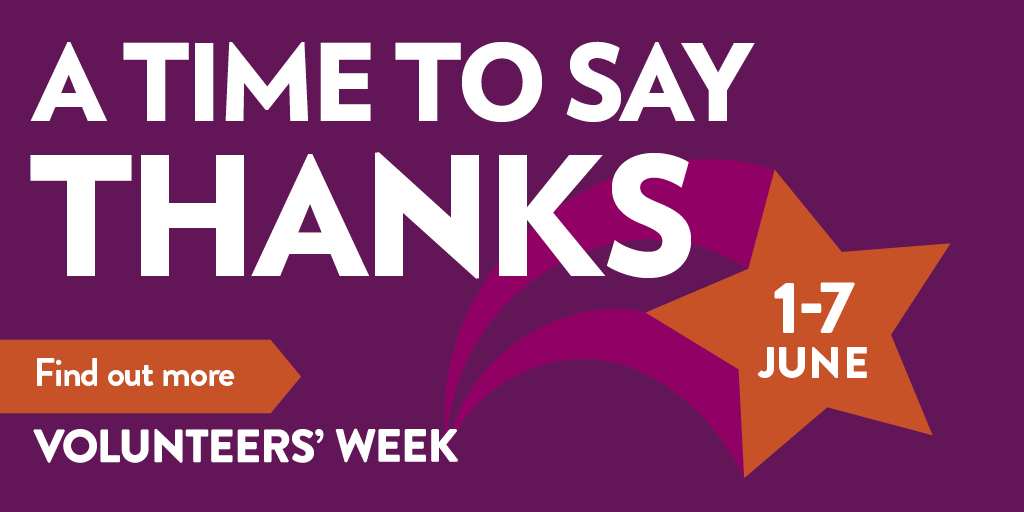 The schedule
Each day follows a central theme to help structure plans accordingly through the week.
Tuesday 1st June: VOLUNTEERS WEEK COMMENCES
Wednesday 2nd June: POWER OF YOUTH DAY
This day will coordinate with the #iwill movement and highlight the efforts made by young people throughout the pandemic. The purpose is to emphasise the selfless contributions to society that are made by children and young people when volunteering.
Thursday 3rd June: EMPLOYER SUPPORTED AND SKILLED VOLUNTEERING DAY
To showcase the continued support of skilled and employer-supported volunteers.
Friday 4th June: HOME NATIONS' DAY
A chance for national bodies and partners to celebrate a relevant theme to their local community.
Saturday 5th June: ENVIRONMENT AND CONSERVATION DAY
Since it will be World Environment Day, there will be a focus on environmental volunteering.
Sunday 6th June: THE BIG LUNCH
Online, on your doorstep, or in a park – The Big Lunch is to celebrate community connections and a chance to speak with fellow volunteers about their experiences. The weekend is an annual get-together (with restrictions in mind) for neighbours and communities.
Monday 7th June: A TIME TO SAY THANKS
The close of Volunteers' Week and day to applaud and celebrate volunteering in all its diversity.
Does your organisation have any events or ideas lined up?
Let us know by reaching out on our socials – we'd love to hear about it!