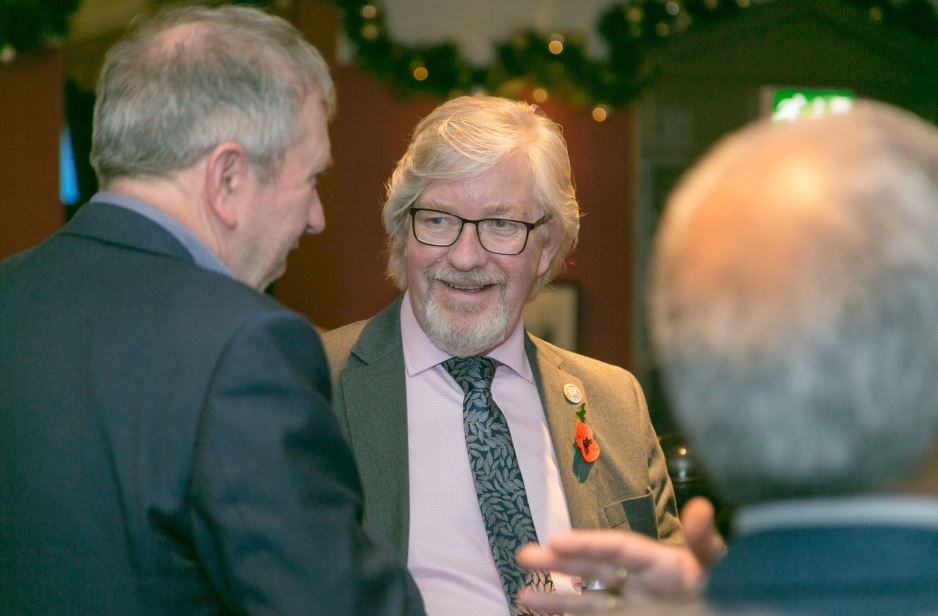 Meet the founder of Charities Buying Group, Michael Hodgetts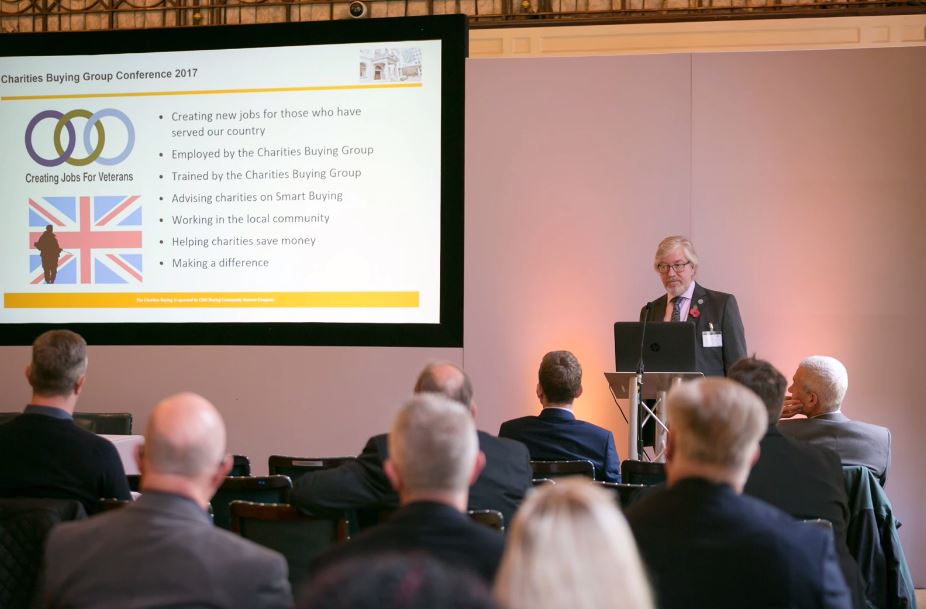 It is 10am, and in a world where virtual conversations are still mandatory due to the global pandemic, Michael Hodgetts is happy to discuss all things Charities Buying Group (CBG) via video call from his home in Isleworth. The common ground is of course longing for days of normality – of theatre performances and booking plane tickets.
In true WFH fashion, the video call gives a glimpse into the founder's home life. By the assortment of music motifs, symbols, and guitars in the background, it's safe to assume that one of Michael's greatest passions is music.
I was a musician many years ago when I was in my twenties and used to be the lead singer in a band. I still like to play guitar, pianos – I'm interested in music, I always have been.
With a career spanning over 35 years in healthcare, charity and government, the founder of Charities Buying Group laughs that his work history is "very long and complicated". Born and raised in Manchester, Michael unknowingly made the first stepping stone toward the creation of CBG, by moving to Scotland with his wife to work for the NHS in Glasgow.
It was in Scotland he became a Supplies Manager in a children's hospital and created the Paediatric Purchasing Consortium  after realising that specialist items were needed. Following the approval of his Chief Executive, Michael then visited several children's hospitals in the UK and Northern Ireland.
"We all signed up together to work as a team, and met up once a month to look at product ideas, and how and where to spend money for equipment to start building contracts and buying agreements," he recalls. This led to Michael being appointed Director of the Consortium.
The origin of Charities Buying group
The Charities Buying Group began with relocation to London and an unsystematic job application to Leonard Cheshire Disability. At his new position, Michael questioned what was being done for charities regarding funding, and what prices non-profit organisations were paying.
"So I convinced Leonard Cheshire to let me play, and see what I could do." Michael convinced over 200 charities to work together and, as a result, they all started to save money. "And it built from there," Michael explains.
And that is how Charities Buying Group – as a business model that Michael created with Leonard Cheshire  – was born.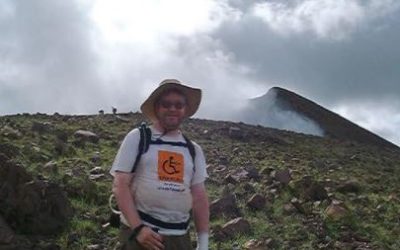 The 12-year relationship not only sparked Michael's interest in the charity sector but also involved numerous fundraising events. Amongst the most memorable was a 10-day hike throughout the jungle and over the mountains in Nicaragua in 2001. The hike was to raise funds for a centre in Nicaragua to develop people's skills within the community. Although the 44-degree heat was almost "unbearable", Michael recalls that "when you start to do these sorts of things and see what other people are doing out there to fundraise, it's fascinating."
In 2009, Michael decided to buy Charities Buying Group, and hire three former employees of Leonard Cheshire who were made redundant. The trio set out to continue working with charities across the UK, overcoming obstacles of funding and staff reductions. At the time, the Charities Buying Group would do an annual conference in various locations throughout London that were funded by suppliers.
This exposure, alongside an article written in The Guardian, would attract customers and potential charities.
Step into Parliament
"There was a time when I said I'd like to be working in Westminster, wasn't quite Westminster as I thought, but it was still Westminster."
The Charities Buying Group has been involved in parliament and government throughout its entirety, through relationships with MP's and being commended by Parliament in 2004.
The relationship with Parliament began when Sir Bob Russel, a former MP for Colchester, generated an interest in the business model created by the Charities Buying Group. By delving into the bills (such as gas and electricity) and reassessing expenditure, his constituency office was able to reduce their running cost by around 40%.
"And based on that, we were able to promote the service in the House of Commons to all the MPs, and the motion was put forward and gained over 40 signatures," explains Michael.
This exposure and new relationships meant that the Charities Buying Group was recommended by MPs to charities throughout the UK.
"We spent a lot of time in the House to spread the message to other charities to come and talk to us."
The now and pending
Almost three decades later, Michael's enthusiasm for helping charities and not-for-profit organisations hasn't faltered. Throughout his career, the founder has received a certificate of appreciation for services to healthcare and fellowships (by the Royal Society of Arts and Chartered Institute of Purchasing and Supply) for his work in helping charities. He was also awarded the status of Chartered Procurement and Supply Professional by CIPS in 2020.
With plans to further spread the message to charities throughout the UK, and across the Atlantic to the USA, Michael Hodgetts explains that the Charities Buying Group mission "isn't about selling, it's about giving good advice".