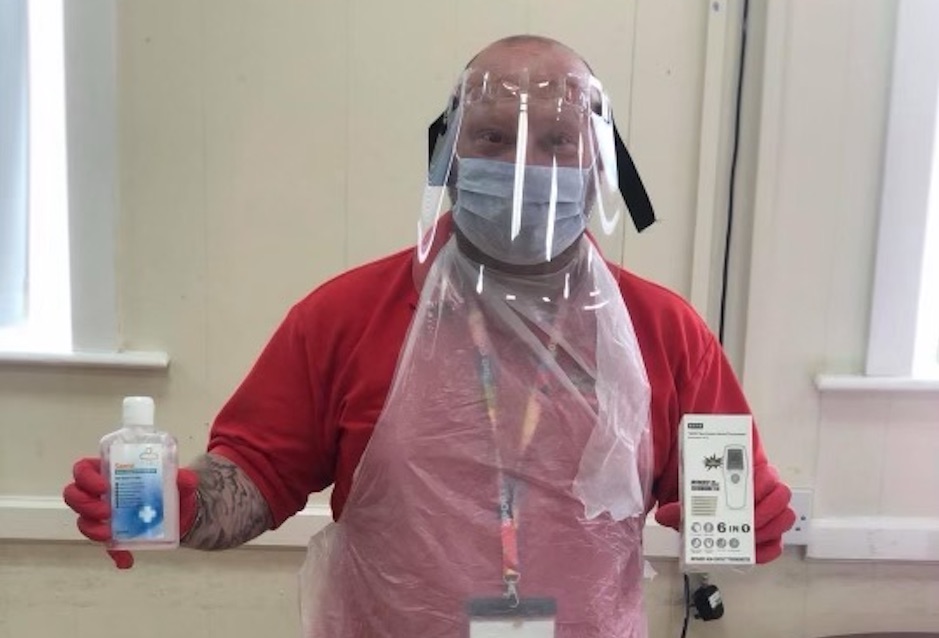 Charities Buying Group donates PPE to Inspire Youth Tyne & Wear
Inspire Youth Tyne & Wear (formerly known as Playinnewcastle) was created by Pamela Gill following council budget cuts.
The organisation is here to help and inspire young people throughout Tyne & Wear, by providing mentoring and a place for children to socialise. 
With a team of 16 all originally from Tyne & Wear, and managers Pamela Gill and Leoni Gill at the forefront, the charity wants to emphasise its message of "enrichment beyond the classroom." 
"A lot of young people are being forgotten about and lost in the system, we don't even want to think about where these young people could have ended up or what they'd be doing," explains 25 year old senior play and youth leader Dillon Wilson. 
When COVID-19 brought the UK and world to a standstill, Inspire Youth wanted to continue to help the local community.
Charities Buying Group donated PPE to Inspire Youth so food banks and youth clubs could continue. The donation included vinyl gloves, detergent wipes, face masks, visors, aprons, a non-contact thermometer, and hand sanitizer. 
Throughout the pandemic, Inspire Youth distributed over 4,000 food parcels across Tyne & Wear. "One of my most memorable moments working with Inspire Youth was providing food parcels to families across Newcastle," recalls senior play and youth leader Dillon Wilson.  
The PPE donation enabled the charity to safely continue youth clubs on a smaller scale of 15 young people. 
"We needed PPE, so with the help of Charities Buying Group we were able to give the kids a fantastic summer before another lockdown," explains senior play and youth leader Dillon Wilson. 
Once restrictions ease the charity is excited to welcome the youth of Tyne & Wear back into centres for a long overdue catch-up. With plans to provide more activities and specialised mentoring programmes. 
To get involved with Inspire Youth Tyne & Wear, check out their socials.