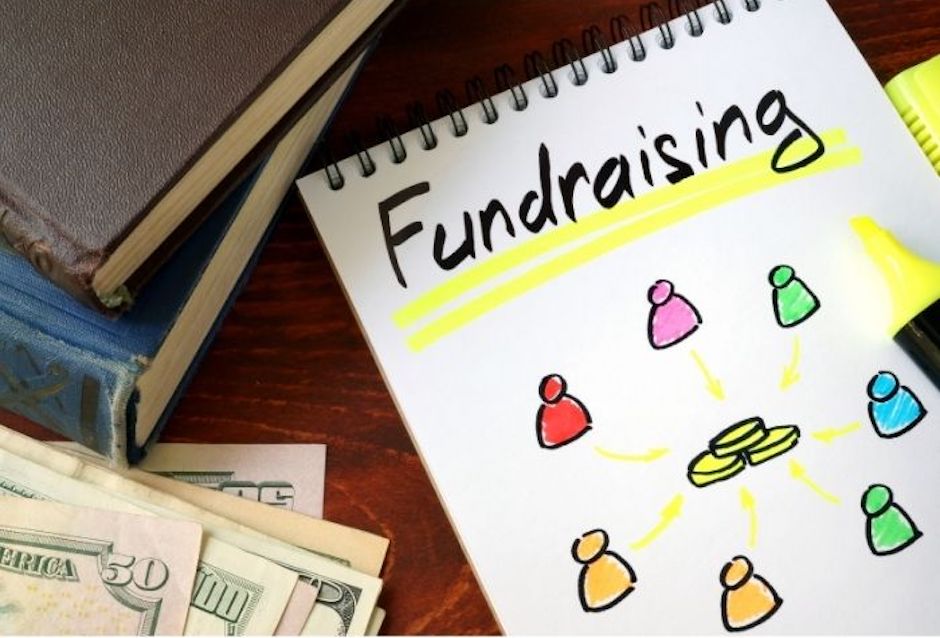 How to raise funds for your charity
If you don't ask, you don't get. It may feel presumptuous, but asking for help toward your charity's cause is important and necessary. And contrary to popular belief, a monetary donation isn't the only way to help a charity. Various techniques won't cost your supporters a penny.
Ask for time 
Whether someone is retired, recently left school, has spare time, or looking to expand a resume, volunteering any amount of hours to your charity's cause is an invaluable contribution. Depending on your cause, a member of the public could help by assisting with admin, fundraising events, or provide transportation for an allotted amount of time. 
You can ask for people's time via social media, a newsletter, or on your charity's website. However, you must be strategic and realistic when it comes to asking for volunteers, as individuals might only be available for a certain amount of time. 
Write up a list of tasks with the amount of time each one would take so people know what they can help with. You needn't bore one volunteer with a never-ending admin list, time consuming tasks can be distributed amongst various volunteers. To make your volunteer system work, create an effective structure to interact with your community. Something as simple as a signup sheet via google docs will help you delegate volunteer's time more proficiently.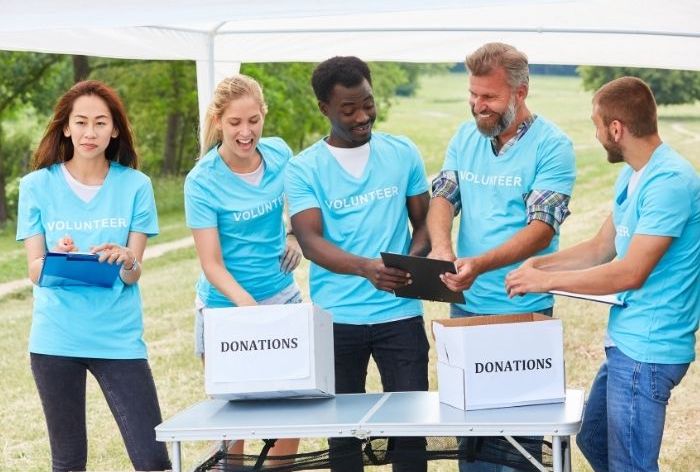 Ask for donations 
Countless organisations rely on donations.  
An example is Smart Works, a UK-based charity that is committed to helping women across the country find employment. Alongside one-to-one interviewing coaching from a manager or someone experienced within the HR sector, each client receives styling sessions. These styling sessions are made possible by clothing donations and provide women with outfits suitable for job interviews. 
Another example is Take One Leave One, which wants to help vulnerable and homeless people. The charity accepts donations of coats, clothes, food, duvets, and essentials to help their cause. 
If your charity doesn't require a specific donation per-say, you could still accept donations to raise money. Donations can be used to fundraise by hosting raffles with said items. Items could also be sold at car boot sales, and the money raised be spent on your cause. 
Ask for free publicity
Most people are guilty of spending too much time scrolling on smartphones which makes encouraging engagement on social media a very easy task. Ask your followers to engage on social media by liking and sharing posts, it is an invaluable contribution that will only take 0.5 seconds. The interaction on different platforms and posts could lead to a donation and raise awareness. The important thing is that your posts have a clear Call to Action to achieve the purpose you are aiming for.
Another method, although it might feel archaic, is asking local shops to put up posters. It could reach a different audience, as the older generation may not use social media.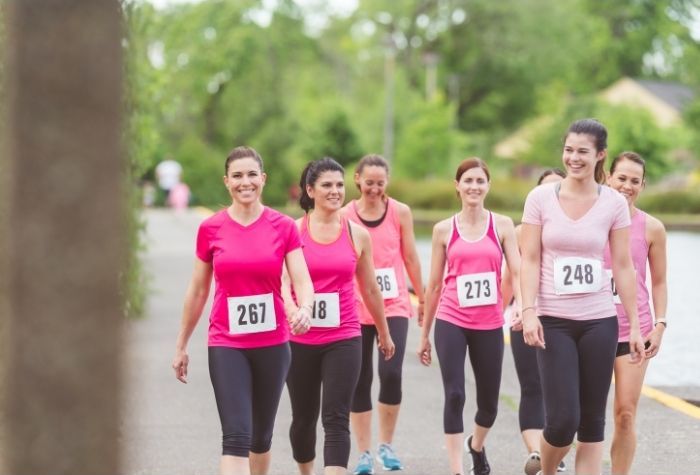 Ask to organise fundraising events 
Ask and put forward fundraising ideas for your charity. There is a misconception that fundraising needs to involve an extravagant display of courage, aka leaping from an aeroplane. But as admirable as such fundraising methods are, raising money for charity needn't be a choice that fills people with dread.
 For example, a haircut helps The Princess Trust. Who accept certain hair for donation (when restrictions permit it) that can be made into wigs for young people suffering from cancer, and for young people and children experiencing effects of hair loss.
Ask people to contribute to a fundraising event 
Hosting a big annual fundraiser can raise substantial funds for your cause. With the size and support of your charity in mind, of course. 
Similar to any event, a fundraiser takes a lot of time and resources to organise. But by following the mantra if you don't ask, you don't get – hosting a big event needn't drain your funds. You can ask people to buy tickets for the event, volunteer their time to help organise and host, or donate items for raffles. For entertainment purposes, explain your charity's purpose to a band and ask if they are happy to play for free or at a reduced-price. 
Ask for free services 
A charity needs the same amount of resources that a business does. From graphic designers, social media managers, and website builders. 
Your social media and website are a visual representation of your charity to the world. That is why you should ensure that your website and posts are professional and engaging, or their purpose and impact will be totally diluted. If web design and articulating posts aren't one of your strengths, ask for help. Your cause could resonate with someone skilled in a particular area. 
You can ask for help by reaching out to freelancers, agencies, and posting on social media. You may not raise funds in this way, but you will definitely save some, which is still an asset to your cause. 
Ask for donations
Don't be shy and make it easy to donate. Even the smallest monetary donation will benefit your cause. 
On your charity's website create a FAQ page that explains (in detail) how to donate. For example, Age UK dedicates an entire page explaining how to donate. Ultimately, every contribution and action made to your charity will benefit the cause, but it's a matter of asking for help.