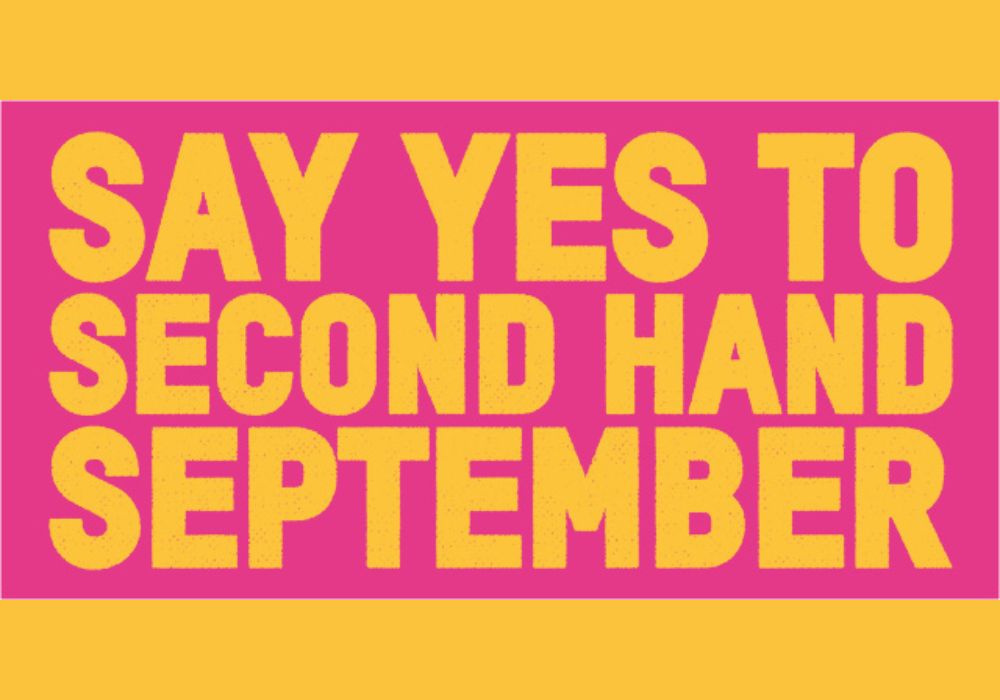 How small charities can benefit from Second Hand September
Charity shops are a popular and go-to destination as the stigma of second-hand items continues to dissolve. This change in mindset is beneficial for charities, the planet, and is also why #secondhandseptember has been a growing success since 2019.
Second Hand September
Second Hand September is a campaign run by Oxfam to encourage people to only make second-hand purchases for September. To raise awareness, the charity asks people to share their thrifty finds and use the hashtags #SecondHandSeptember #FoundInOxfam on social media.
The power of influence
There are various factors as to why buying second-hand fashion is no longer taboo.
1. Influencers
Influencers and their audience no longer have an appetite for hauls that showcase low-cost and low-quality items from fast-fashion brands. Creator Kativa from SheWearsFashion, who built an online presence sharing outfits, has become an advocate of thrifty fashion. The 29-year-old uses her platform to share her second-hand finds and made a separate account (@thiswassecondhand) so others can do the same by tagging the profile.
2. Love Island
The partnership between Love Island and eBay was met with praise when the dating show didn't use a fast fashion brand as this year's sponsor. Instead, stylist Amy Bannerman and her team styled the contestants in clothing from eBay to encourage sustainability. eBay also curated an online edit of outfits inspired by each contestant to prompt viewers to make second-hand purchases.
Ultimately, consumers are more aware of their purchases and the impact fast fashion has on the planet. This is why more and more people are choosing to shop second hand, whether it be in charity shops or using online platforms such as Depop.
This shift in mindset and consumerism gives charities the perfect opportunity to fundraise with second hand items, in charity shops and on selling platforms.
How can small charities participate?
Although small charities may not have a designated store or space, they can still benefit from
the hype that comes with Second Hand September. Small charities can operate on a small scale using the following steps:
1. Ask for donations on social media/website
2. If necessary, ask volunteers to help with the operation
3. Use free selling platforms such as eBay, Vinted, and Depop to sell items
With less than two weeks until September, organisations can research the campaign to discover how more people choosing second hand items can benefit small charities.