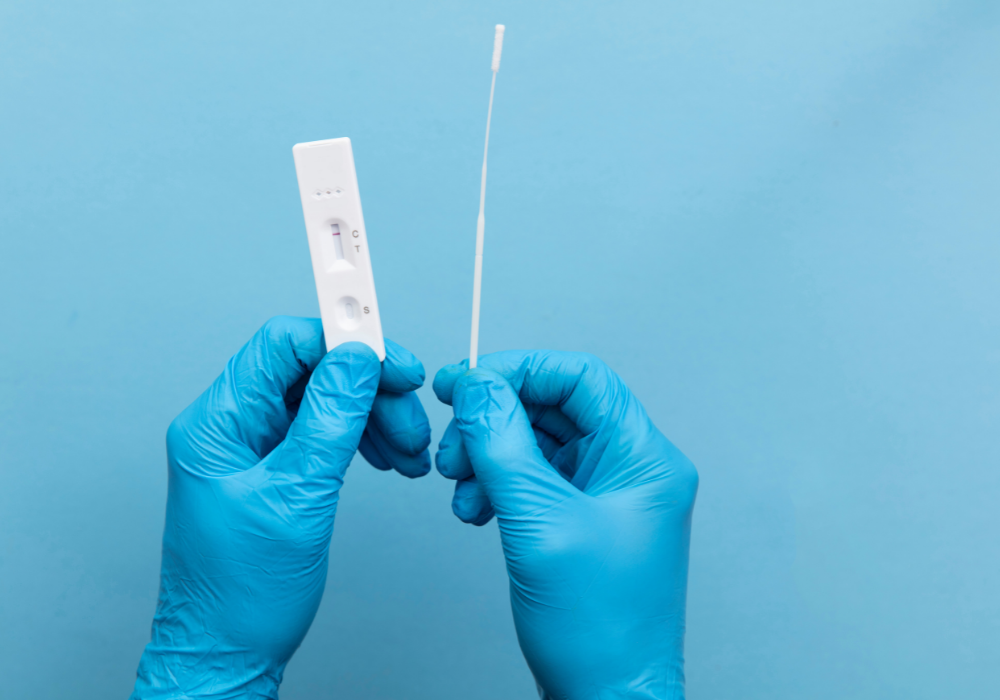 Government advises public to take lateral flow tests this December
Tis' the season of Christmas markets, ice skating, festive activities, and taking precautions.
Since restrictions were imposed last December due to COVID-19, putting traditional festivities on hold, people throughout the UK are fully embracing the Christmas spirit this year as events resume. That is why the government is advising the public to take a lateral flow test before visiting busy places this year.
The Cabinet Office website states: "You are at higher risk of catching or passing on COVID-19 in crowded and enclosed spaces, where there are more people who might be infectious and where there is limited fresh air.
"You may wish to take a rapid lateral flow test if it is expected that there will be a period of high risk that day. This includes spending time in crowded and enclosed spaces, or before visiting people who are at higher risk of severe illness if they get COVID-19."
This guidance comes at a time when face coverings are to become compulsory from Tuesday 30th November on public transport and in shops, as reports of the African variant continue.
The new restrictions have been announced after two cases of the Omicron variant were discovered on British soil this weekend during a press conference by Boris Johnson. Anyone who enters the UK will be required to take a PCR test and self-isolate until they get a negative result, while those who come into contact with someone who tests positive for the Omicron variant will need to self-isolate for 10 days – even if they are fully vaccinated.
Boris Johnson has described the new restrictions, which will be reviewed in three weeks, as "temporary and precautionary".
The combination of new restrictions and the Omicron variant has sparked concern throughout the UK that December plans may once again be affected this year. Although the prime minister didn't comment on further restrictions, he is confident that this Christmas will be "considerably better than the last".
Lateral flow tests, PPE, and hygienic products are now available on our website, without the inflated price tag. Please contact us today if your charity and operations require any protective equipment.