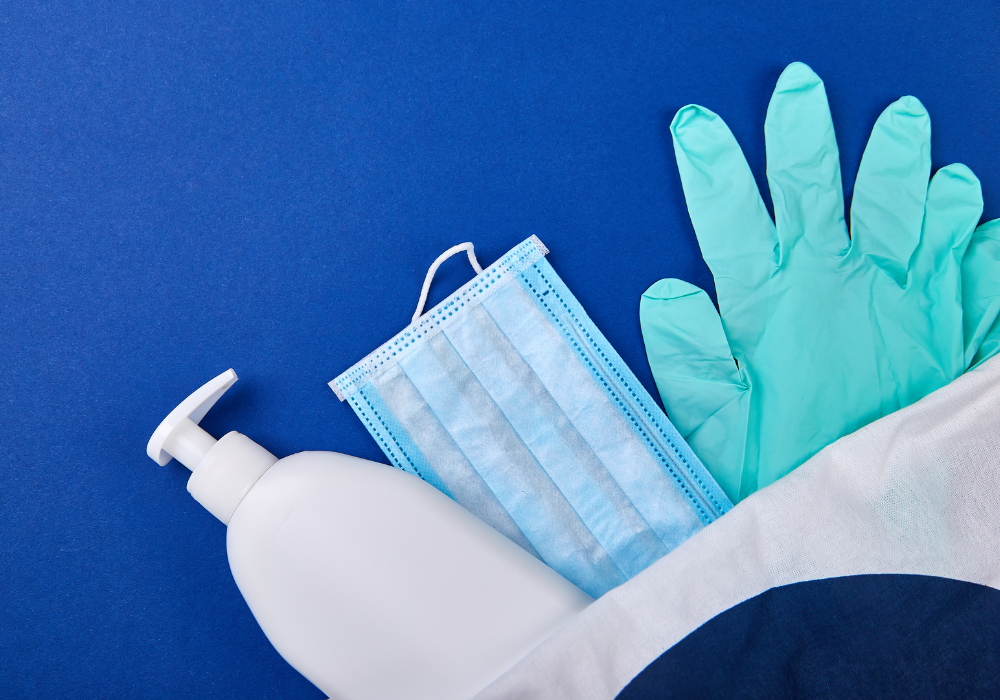 Face coverings VS Social distancing and handwashing: What is the most effective way to reduce the risk of Coronavirus?
Global research has uncovered that face coverings can reduce cases of infection by 53%, while social distancing creates a reduction of 25%.
Since the pandemic began, members of the UK adhered to restrictions to reduce the spread of COVID-19. The UK Prime Minister, Boris Johnson, made live broadcasts to emphasise the importance of "hands, face, space" – a phrase that encouraged people to frequently wash their hands, wear face coverings, and maintain distance from other people. There were also other measures put in place to reduce infection, such as lockdowns, school closures, and only interacting with one's household.
Research conducted in Australia, at Monash University, and the University of Edinburgh found that wearing face coverings was the most effective of the three and have recommended that they be worn alongside vaccines.
"This systematic review and meta-analysis suggest that several personal protective and social measures, including handwashing, mask-wearing, and physical distancing are associated with reductions in the incidence of Covid-19," the researchers explained.
There have also been over 30 global studies made on a smaller scale that have indicated that handwashing also reduces coronavirus exposure.
Fast forward almost 2 years since the first lockdown in March 2020, and some of the original restrictions and requirements still apply, particularly within the health sector, where PPE remains mandatory.
The requirement to wear a face-covering varies, depending on location and setting. Britain did not introduce the mandatory wearing of masks in shops until July last year, despite many countries adopting it early in the pandemic. In 2021, the legal requirement to wear a mask ended in July in England, apart from in healthcare settings, Yet in Wales, people are required to wear masks on public transport and public settings, and in Scotland masks must still be worn in shops, and on public transport, pubs and restaurants when standing in Scotland.
The vaccine has had immense effectiveness at saving lives, and changed behaviour in regard to wearing face coverings, although they do not offer 100% protection.
Commenting on the research, Dr. Baptiste Leurent, Assistant Professor in Medical Statistics at the London School of Hygiene and Tropical Medicine, said:
"This review provides good evidence that handwashing and mask-wearing are effective to reduce the spread of SARS-CoV-2. This is particularly relevant regarding mask-wearing, for which many people in the UK may have received mixed messages. But caution is needed when trying to put a single number to their effectiveness."
An analysis published in the BMJ, one of the first Systematic reviews of its nature, found that all forms of precautions, such as mask-wearing, social distancing, and handwashing, are effective at keeping infection numbers down.
As the world continues to pave its way back to the new normal, it's unclear what restrictions will remain or if new ones will be imposed.
We'd love to hear your thoughts in the comment section bel