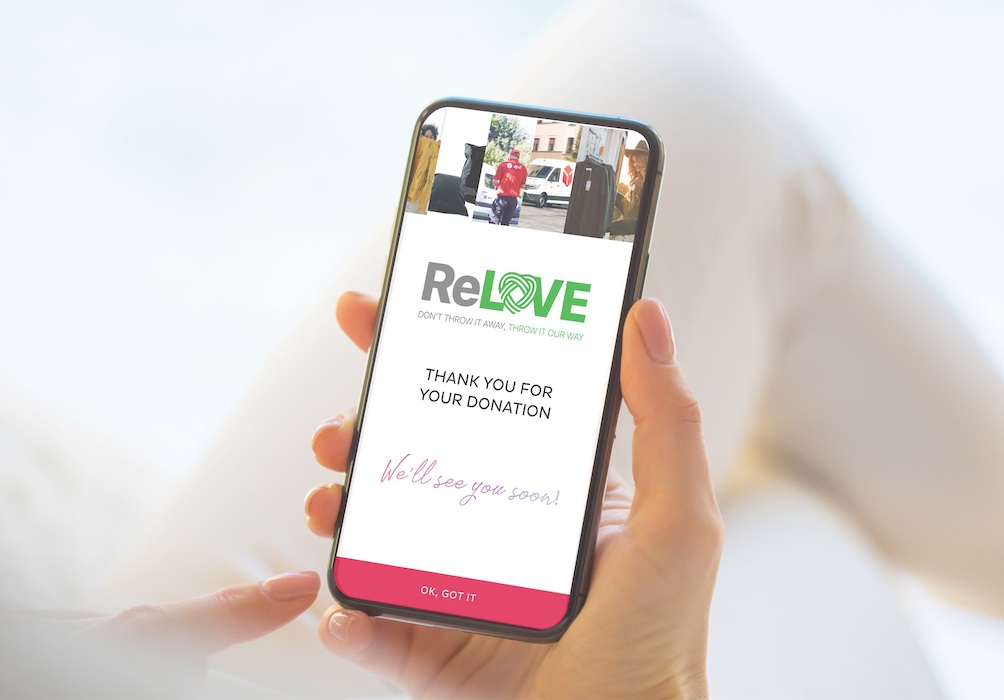 ASOS and DPD join forces to collect unwanted clothes from your doorstep
The circular fashion initiative that will benefit charities and free up wardrobe space.
Online shopping is convenient and ever-growing in popularity. Yet this saviour of boredom and guilty pleasure has bad implications on the planet. Accessible fashion combined with social media, and repeating outfits having bad connotations, has caused an increase in throwaway fashion. This devaluation of clothes and items by consumers means that the fashion industry is responsible for a significant carbon footprint contribution.
ASOS, an online retailer, has recognised the impact the fashion industry has on the environment. That is why the company has expressed in a 2020 Carbon Report that they are committed to reducing their greenhouse gas emissions and taking steps to minimise their environmental impact.
Since this pledge, ASOS have switched to paperless returns, and recommend that customers combine multiple returns to 'help reduce carbon emissions.'
We've teamed up as an exclusive partner of DPD UK to launch ReLove, a new initiative where you can donate pre-loved clothing to one of five charities via you ASOS delivery 📦

— ASOS (@ASOS) April 21, 2021
What is the ReLove initiative?
The ReLove initiative is a partnership between DPD UK, a parcel delivery service, and ASOS, that allows customers to donate pre-loved clothing to charities via ASOS delivery.
The service is available through the DPD app and will benefit five UK charities: Scope, Marie Curie, British Heart Foundation, British Red Cross, and The Children's Society.
If your order is a DPD delivery, you can use the DPD app (free of charge) to arrange a collection date, and decide which of the five charities your donated clothing will go to.
Waiting on a delivery or about to order from ASOS? Have a browse through your wardrobe, as forgotten and pre-loved items could make a difference.