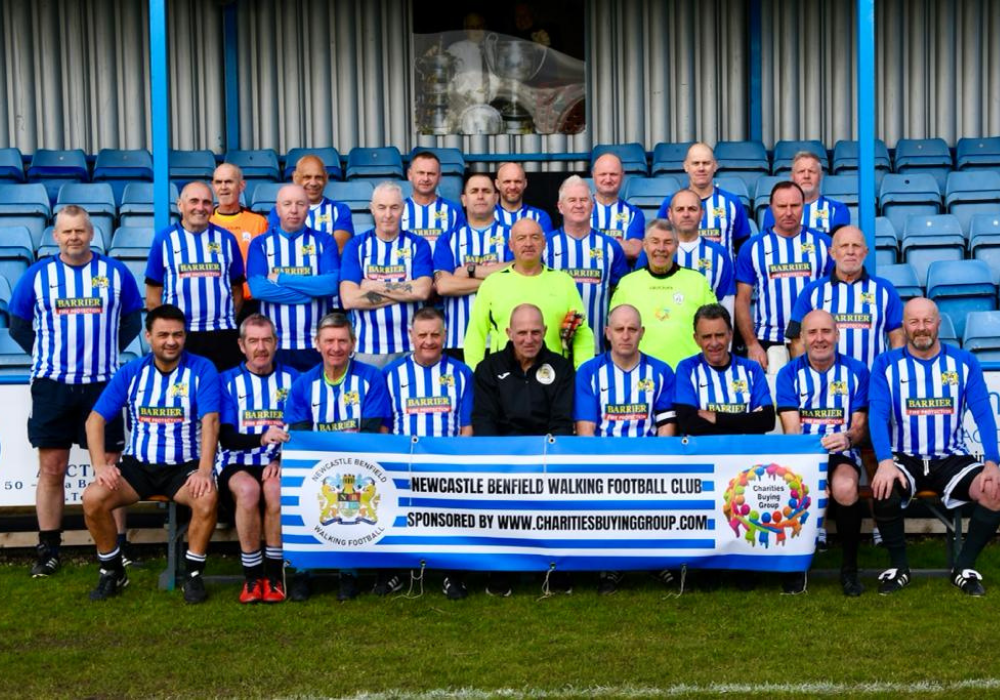 The origin story of Benfield Walking Football Club
From humble beginnings to playing in the Northern Premier League, the Benfield walking football club began with only eight players.
It was in September 2021 that eight friends would meet to kick a football around and socialise when Stevie Hill approached them with an idea. Stevie Hill, the founder of NWFA, encouraged the players to form a team under the Benfield banner.
To finalise the idea a meeting was arranged with the chairman of Benfield, Michael Oliver, and Craig Bell to discuss the clubs' colours, logo, and pitch being made accessible to the team for regular sessions. It was decided that running regular sessions for over 50's was the perfect way for the age group to socialise and improve mental and physical wellbeing. The relationship with Benfield also meant that players could have full access to facilities, such as physios, and use the bar to socialise.
The team currently runs weekly sessions on Wednesdays and Sundays with 38 regular players. These players play in friendlies made up of two teams of over 50's, one team of over 60's, and a team of over 65's.
Since 2021 the team continues to grow in size and achievements. The over 60's group have recently joined the Northern Premier League, and over 50's group will soon join the Northern Counties League later in the year. The club is will host its first over 50's tournament this summer.
At the moment six players represent the North East in competitions throughout the country, with one over 50's and two over 70's players representing England.
From a kick around in a park, to playing in Benfield colours and having a sponsorship from the Charities Buying Group, the team is set to go from strength to strength.