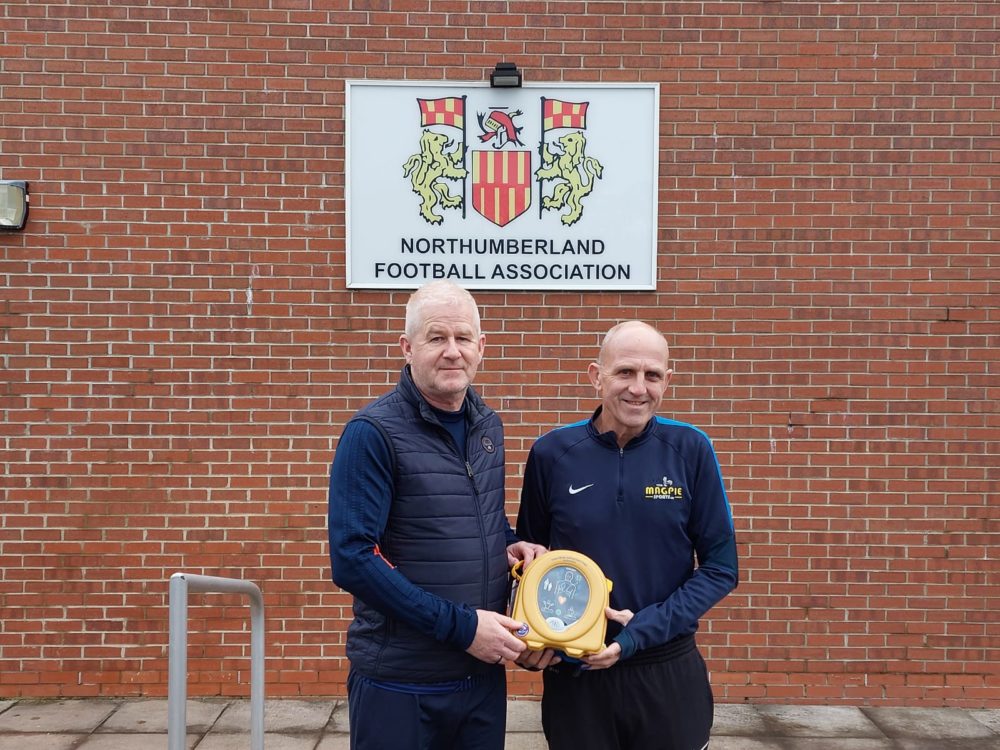 Charities Buying Group donates defibrillator to Benfield walking football club
The donation was made following an incident that Charities Buying Group director, Steve Sanderson, witnessed at a match.
"I was at a session at the Blue Flames when a player collapsed on the pitch, thankfully they had a defibrillator on site and saved the player's life because of it," explains Sanderson.
The combination of witnessing a medical emergency and relationship with the Benfield Walking FC is why CBG chose to donate a portable defibrillator, as it was evident that every club should have access to life-saving equipment. Without such equipment, the event that transpired on the pitch that day could have had a tragic ending.
CBG donated to the North East Walking Football Community so a defibrillator is accessible during matches, tournaments, and training in the future.
"We were over the moon when CBG gave us the defibrillator," enthused walking football organiser Stevie Hill.
Going forward, the Charities Buying Group will continue to support a community that plays such a significant role in bringing together older people.
If your charity or organisation needs help gaining access to medical equipment, please do not hesitate to contact us.