A CLOUD BASED PHONE SYSTEM
Hosted VoIP is an easier and more cost effective way to manage your telephony.
In its simplest sense, hosted VoIP (Voice over Internet Protocol) is a phone system that converts voice calls into data and transmits them over the internet. Hosted in the cloud, it offers small and growing businesses enterprise-level functionality, but without the corresponding price tag.
​It is suitable for businesses of any size with single or multiple sites. We can scale from the very small single office to multi site networks or indeed large corporate headquarters, providing seamless, reliable, predictable and hassle-free levels of communications functionality. For those businesses with multiple sites, we can provide  circuits to ensure maximum call quality, securely linked by a virtual private networks (VPNs).
You can add a hosted seat to your current mobile contract easily – click here for more details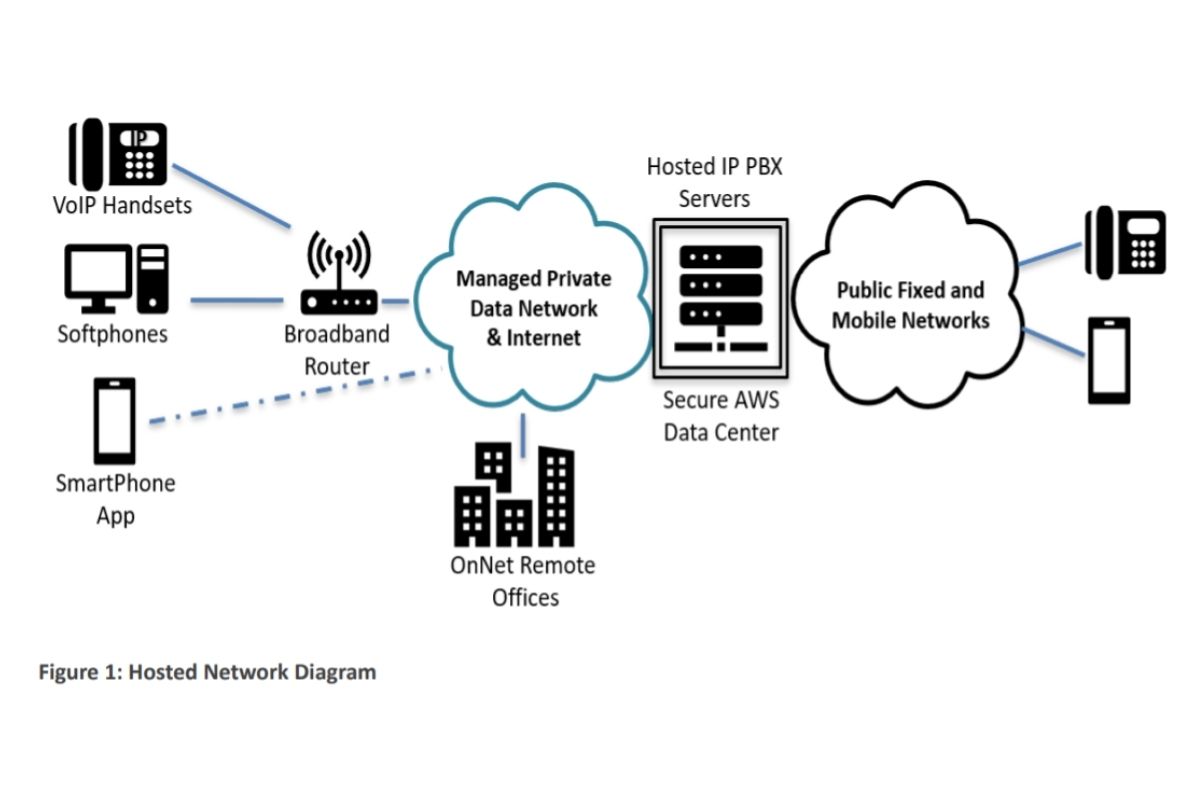 Today's businesses realize that they have to move away from their PSTN/ISDN enabled voice solutions by 2025 at the latest. However, they appreciate the simplicity, reliability, predictability but still feature rich solutions that they have traditionally used.
The hosted managed solution has been built to ensure that all these benefits remain whilst transitioning to a cloud IP enabled solution that enables even more features BUT at one predictable single price per user without the fear of hidden additional licenses and storage costs.
With our hosted solution you remain in control of your telephony as well as your Capex and Opex predictable costs.
Our hosted solution has been created as a complete communications solution for businesses. Combining a fully functioning telephone system along-side advanced apps to allow your business to communicate how you want from any location on any device.
Handsets and devices connect to the VoIP cloud server over mobile networks, broadband or an Ethernet WAN and the internet allowing you to work from any location. Apps for desktops and mobiles give you complete visibility and control of how your business communicates supporting both iOS and Android devices.