Many organisations are still struggling with GDPR.
Data Protection and GDPR can be complex, especially in a post Brexit world. We have simplified at PrivacyPlatform with a straightforward data governance, cost analysis and outsourced data protection officer service that is helping charities and not-for-profit organisations manage GDPR compliance avoiding enforcement action or a significant fine from the regulator, and the reputational damage this will cause.
Identifying compliance risks and cost saving opportunities.
PrivacyPlatform provides an affordable, on-demand, outsourced data protection service that helps organisations reduce the timescale to audit and manage GDPR compliance. They are then quickly able to demonstrate the data protection accountability principle that requires that organisations put in place appropriate technical and functional measures to demonstrate what action was carried out and the effectiveness.
Outsourced Data Protection Officer.
An outsourced data protection officer (DPO) service that is scalable, fast, cost-effective, and helps protect against non-compliance and data incidents. Outsourcing this role can be a cost-effective solution for organisations that do not have the resources to employ a full-time DPO or simply require an on-demand service.
Privacy Notices & Policies
DSAR Management​​
Incident & Breach Response
Hard Copy Printing & Storage Audit
​Retention Policies & Schedules
Lawful Bases for Processing
Data Processing Agreement Reviews
Records of Processing Activities
Data Transfer Mechanisms
Training & Communication
Outsourced DPO Services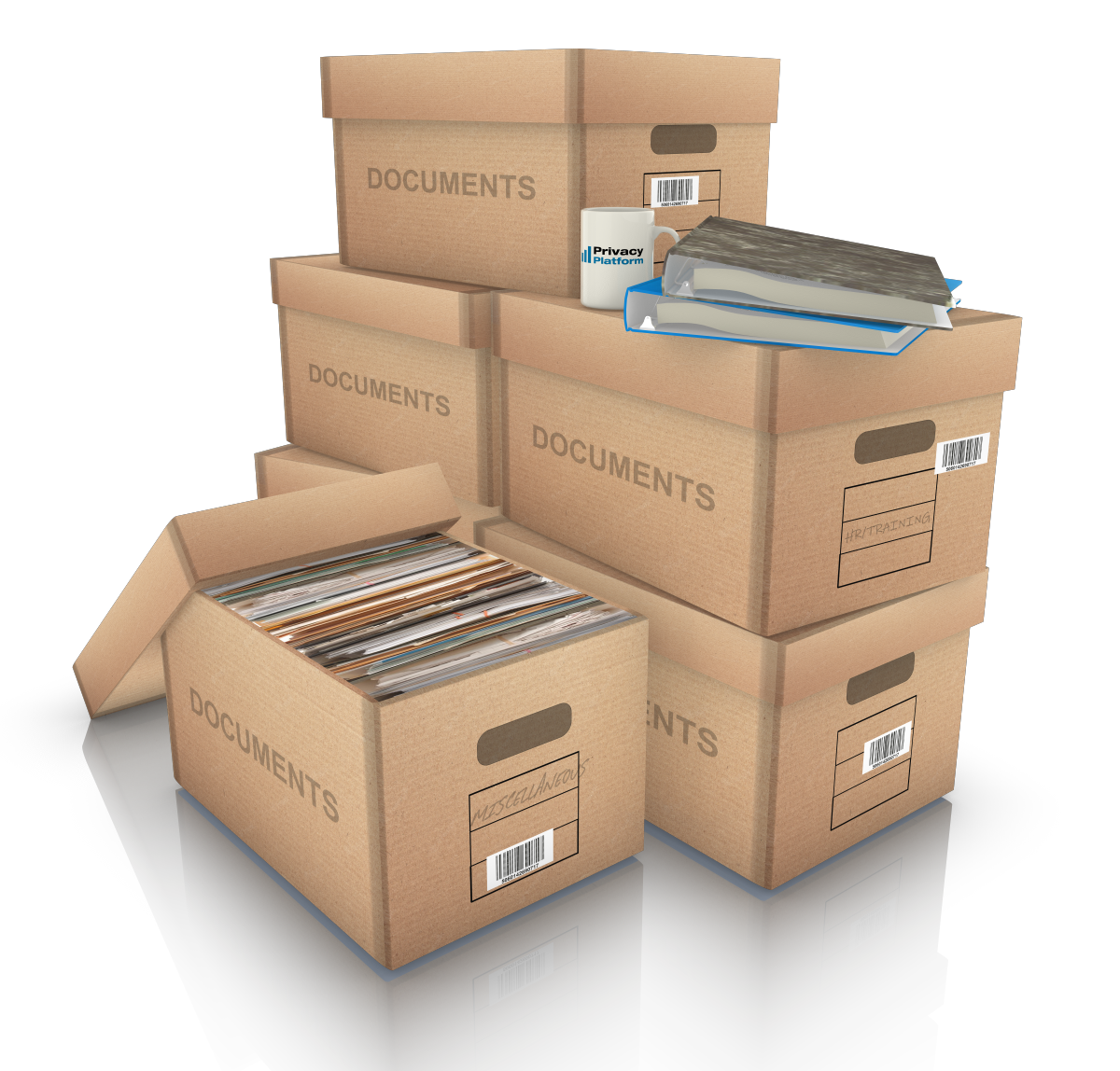 Manage your data and achieve GDPR compliance with greater cost efficiencies.
PrivacyPlatform will ensure you are managing and storing data in the most efficient, cost effective, legally compliant way by combining the power of our experience in records management with professional GDPR advisory services to provide you with Privacy as a Service.