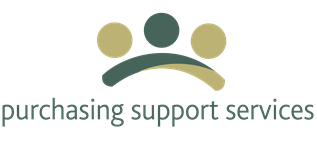 Purchasing Support Services command an extensive network bringing together a critical combination of product availability, product quality and competitive pricing in a dynamic and efficient purchasing process. Our initiatives, applied across numerous trade and industry disciplines, result in benefits to our clients that are significant, constructive and accompanied by measurable financial rewards.
Innovative and focused, our service is frequently viewed as an additional resource within our clients' own purchasing function.
Our clients (and potential clients) are busy people. Consequently certain non-customer facing functions occasionally fail to receive the priority they deserve. This is where Purchasing Support Services excel (on behalf of our clients). As a true 'support' service, we supply our clients with that essential commodity…….TIME.
How we Support our Clients
Our business does not offer a one size fits all solution,as we know that our clients' needs are varied. However, Purchasing Support Services' business has been built with two clear functions: procurement and operational support. Structuring the business this way enables our clients to have an extended procurement function and specific operational support, reducing cost and driving operational efficiencies.
Our Services 
Key Services Offered by Purchasing Support Services (PSS)
Purchasing

Supplier and contract management

Margin and profit management

Cost reduction programmes

Benchmarking

Customer rebate auditing and




management
Operational support

Construction and implementation of




management and quality systems

Change management

Analysing and reviewing supplier and




customer performance

Reporting

Invoice verification
Our main purpose is to help charitable organizations in the UK reduce their expenditure.  Thanks to our large buying power, we have secured a wide range of buying agreements that are designed for the specific purpose of lowering the outgoings of an organizations.
The impact of our services has been so valuable that we have even been recognised and commended by UK Parliament. 
For more details or information about how we can help you and your organization with FOOD, please contact us. You can do so by calling us on 08001953010 or email support@charitiesbuyinggroup.com or simply fill in the contact form below.
Help us to help you…