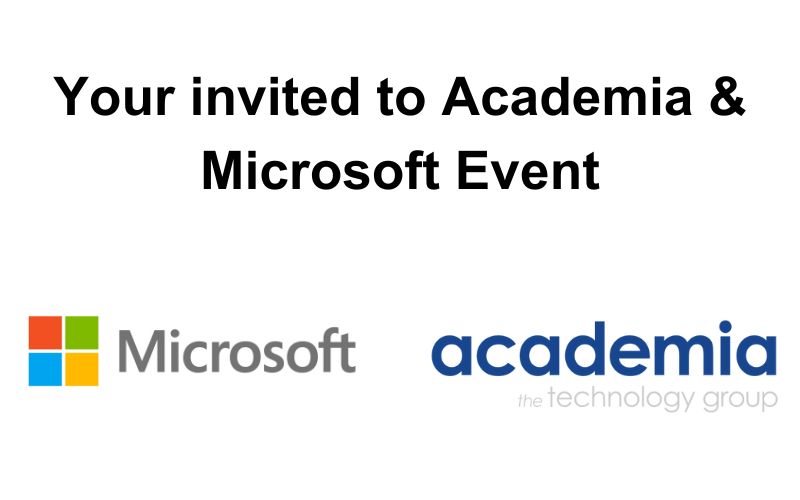 Academia and Microsoft Tech for Social Impact Team (TSI) are delighted to invite you to an exclusive webinar, specifically for the Charities Buying Group.
Date: 30th November 2023
Time: 1pm
This webinar is ideal for IT leaders and managers who are responsible for ensuring the day to day management and budgetary control of the IT network, infrastructure, devices and the entire security of your Charity.
This one-hour webinar will cover:
Current technology trends vs legacy and existing technology trends

What the Modern workplace is, and how it can benefit you

Working in a hybrid or remote-working world

How Microsoft's TSI Donations and discounts can help your organisation

How Academia can help you
If you would like to join us – please reserve your place by clicking the button below. Please feel free to share with any colleagues who may also be interested in attending.
We're really excited about this event, so hopefully will see you there!
To show your interest and receive more information please fill out the form below.