About SSE & CBG Partnership
The Charities Buying Group in partnership with SSE
The purpose of this partnership is to help charities across the UK reduce and better manage their energy costs. Considering the cost-of-living crisis this is crucial help needed in the charity marketplace.
The Charities Buying Group (CBG)has a strong relationship developed over 20 years helping charities reduce cost in major areas of their expenditure, this new relationship with SSE with not only help the CBG support charities in these difficult times but, show that SSE has a strong commitment to helping the charity sector.
The key ingredient in this relationship is marketing, getting the message out there that SSE are serious about giving their support offering our member 100% renewable energy, so with a joint marketing plan between the CBG and SSE we can make a difference both to the customers the CBG serve but to both organisations.
The CBG will collect enquiries from customers as a result of direct contact, e-marketing and social media to collect leads that SSE will be able to follow up.
As a result of successes in converting customers it is important to also collect 'saving stories; that show the benefits customers have made as a result of both CBG and SSE saving the money which, can be used further to enhance both the relationship with CBG and SSE and to gain more momentum in growing sales.
In addition to this unique offering the CBG not only has a partnership with SSE on energy but also to support CBG's mission in health and well-being as a not-for-profit company in walking football through the CBG's CBG 4 Health programme the National Walking Football Alliance.
What is Walking Football?
Walking football is an inclusive sport that encourages older generations to become part of a community. The sport gives older people, who may not have regular social activities, an opportunity to interact with others, make friends, and exercise. Ultimately, walking football has a positive impact on a person's mental and physical well-being.
Small tweaks are made to the infamous ball game so older people can participate, such as kick-ins rather than throw-ins and no running whatsoever. These changes reduce stress on the body so older people can still play the infamous sport. By joining a team, people can be reunited with a sport that they may have had to give up because of the restrictions that come with aging.
With help and support from SSE the CBG 4 Health programme can generate significant media attention which is not only good in generating income but also showing that SSE is not only helping charities save money but, is committed to helping the CBG deliver Health and well-being.
In order to achieve both the business and health and well-being initiative of the CBG and clearly funded strategic market plan will be delivered as a result of a true partnership.
This is a significant development for both companies, and I look forward to working closely in this relationship.
Michael J Hodgetts FCIPS FRSA
Chief Executive Officer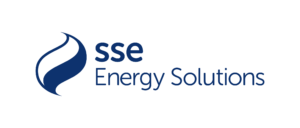 SSE Energy Solutions & partnership statement
SSE Energy Solutions are pleased to be working with the Charites Buying Group (CBG) as the preferred energy supplier for their members. Our aim is to help charities and not for profit organisations across the UK better manage their energy costs and enable them to invest more in their missions/objectives.
Our fixed-price energy plans give CBG members the budget certainty they need and switching to us is quick and easy. When they upgrade to a smart meter, members can understand their energy consumption, improve efficiency, lower costs and their carbon footprint. Plus, they'll get 100% renewable electricity from SSE's UK wind farms and hydro plants1.
Let's power change together.
1All our renewable electricity is sourced from wind and hydro assets wholly or partly owned by SSE Renewables, our sister company in the SSE Group. With SSE renewable electricity, you'll continue to get your electricity through the national grid as normal, and we'll match your consumption to REGOs from the SSE Group's generating assets.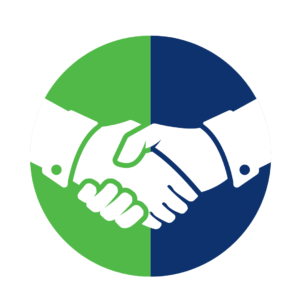 Energy solutions for a net zero future
Charites Buying Group are pleased to be working with SSE Energy Solutions as our preferred energy supplier for members.
Their fixed-price energy plans give you the budget certainty you need, and switching is quick and easy. When you upgrade to a smart meter, you'll understand your energy consumption, improve efficiency, lower costs and your carbon footprint. Plus, you'll get 100% renewable electricity from SSE's UK wind farms and hydro plants.1
Let's power change together.
Call for a quote: 0800 XXXXXXX
Monday to Friday 9am – 5pm